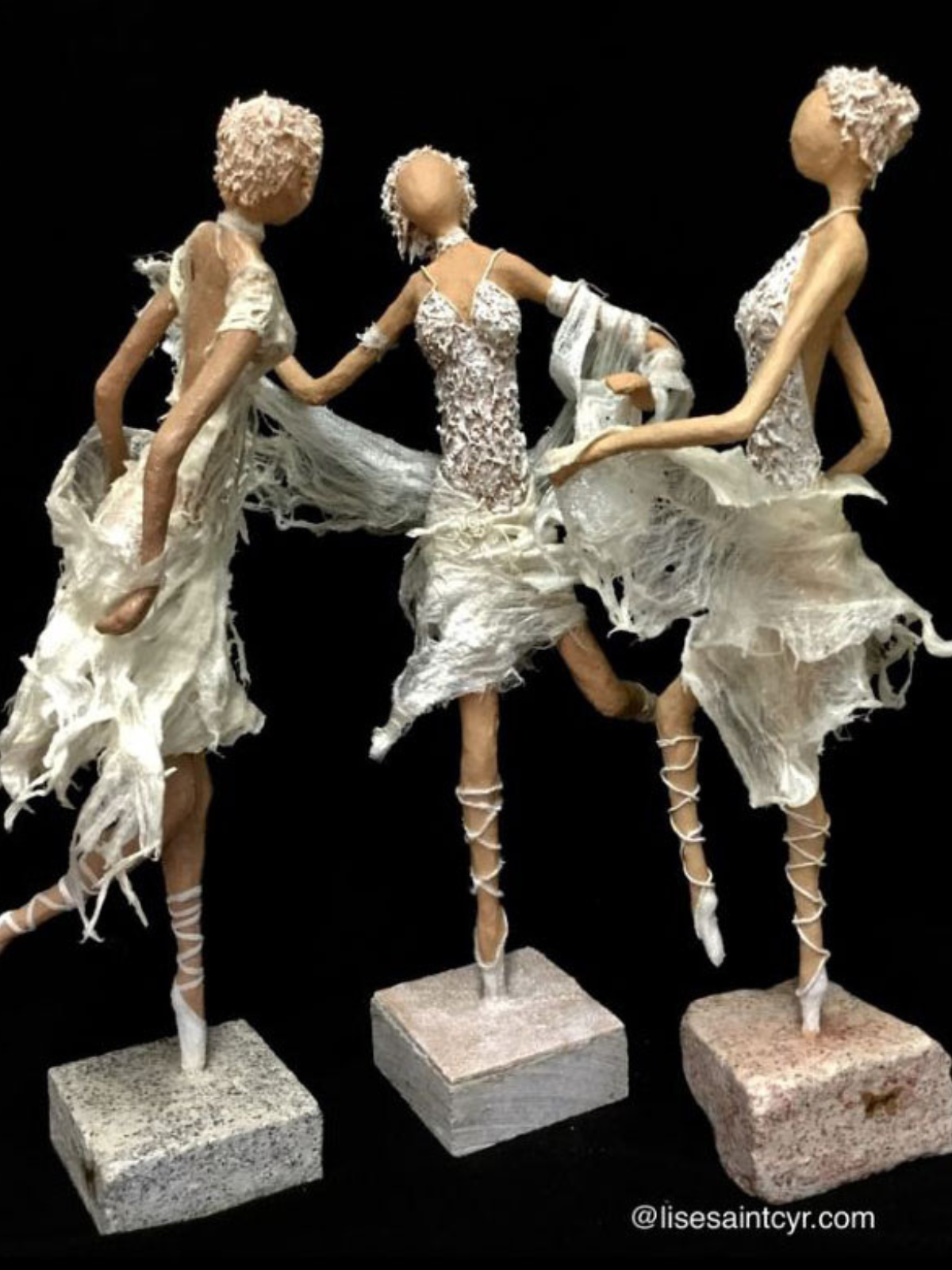 How to Make a Ballerina Sculpture in Fabric using Fabric Hardener (Paverpol)
237
237 people viewed this event.
In this textile art course we'll learn: How to make a smooth finish with Paversand, How to dress the statue with Relief decoration, How to make textured effect for hair, Bonus: how to make ballerina slippers. All with Paverpol products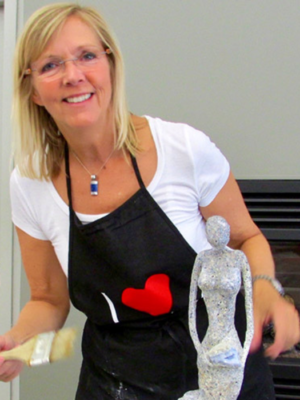 About the Instructor
Lise St-Cyr
Born in Montreal, Lise St-Cyr studied at Sherbrooke University. She started her watercolor debuts as a portraitist and executed more than 60 portraits since 1991. She discovers watercolor on canvas – different from paper, this medium brings her spontaneity and freedom. She is inspired by her world trips, the different themes that live in her bring her to discover new horizons.
Lise St-Cyr has done many solo and group exhibitions and is represented in several galleries in Quebec and Miami and Portugal. She is a member of the Canadian Watercolor Association, Figurative Art Institute and the Lakeshore Association of artists.