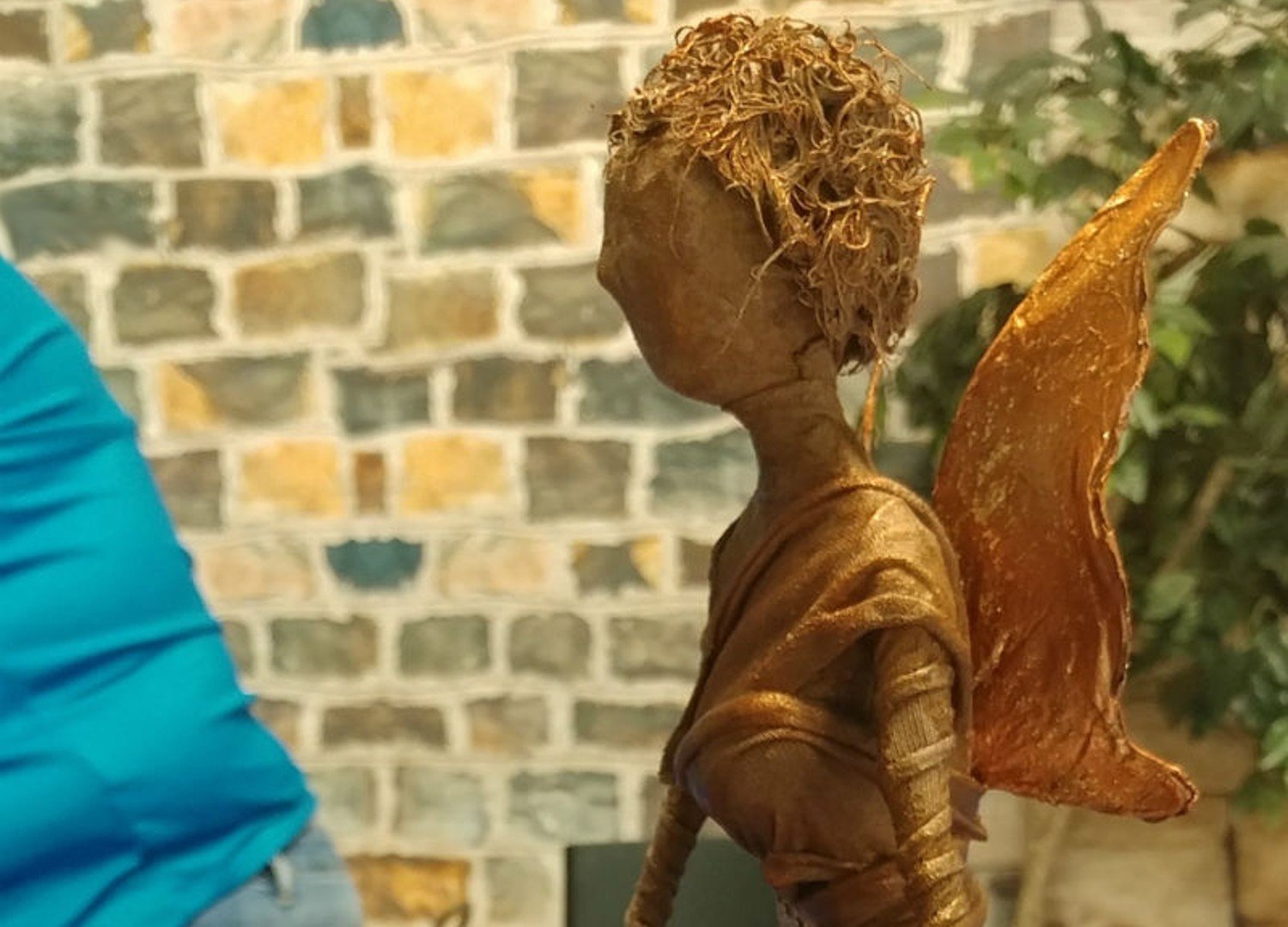 How to Create Indoor/Outdoor Sculptures Using T-Shirts
160
160 people viewed this event.
Ideal class for you and your friends who need some "together time". You'll create a unique sculpture in this 3 part 9 hours series – even if you think you don't have a creative bone in your body! Truly, everyone can be an artist.
Your sculpture will be a person in a seated pose, using a single color. Your "person" can be female, male, angels, or fairies, or similar human-like form. How they sit and how they are dressed is up to you.
In this introductory class you will learn the basics of a Paverpol sculpture. First, you'll learn how to build the sculpture form using a wire frame and aluminum foil. It's really easy – once Bev shows you her special techniques! Next you will dip your t-shirt material in liquid "Paverpol". Finally you'll learn how to wrap and dress the form with the t-shirt material.
After curing your finished sculpture can be displayed indoors or outdoors, even in our extreme north american weather. No need to bring it indoors for the winter. Your sculpture will add beauty to your yard or garden year round. Your neighbors might even ask if you'll create a sculpture for them!
In this course you will learn:
How create the wire frame
How to create the body using tinfoil basic body proportions for a realistic figure
How to pose the figure
How to make angel wings
How to prepare the T-shirt to wrap the doll
How to use the paverpol to wrap the doll
How to dress the doll and ideas on what we can do with various samples
How to create the hair on the doll
How to highlight the final piece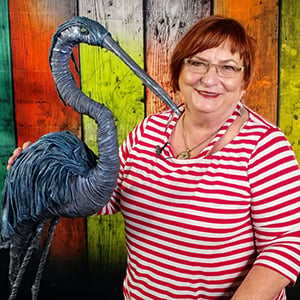 About The Instructor
Beverly Oliwa is a certified Paverpol instructor based out of Edmonton, Alberta. She attended the Northern Alberta Institute of Technology where she took a dressmaking and tailoring program and used her creative talents creating custom clothing. Most recently she has taken her passion for working with fabrics into sculpting statues with Paverpol and has completed her certification as a Paverpol Instructor with a Studio also based in Alberta. At the age of 60 I have finally found my passion Beverly founded Creative Fire Studio, teaches Paverpol classes, and would love to introduce you to this wonderful creative medium. She firmly believes that everybody has a "Creative Fire" that burn within them and is excited to help you explore it with this medium.