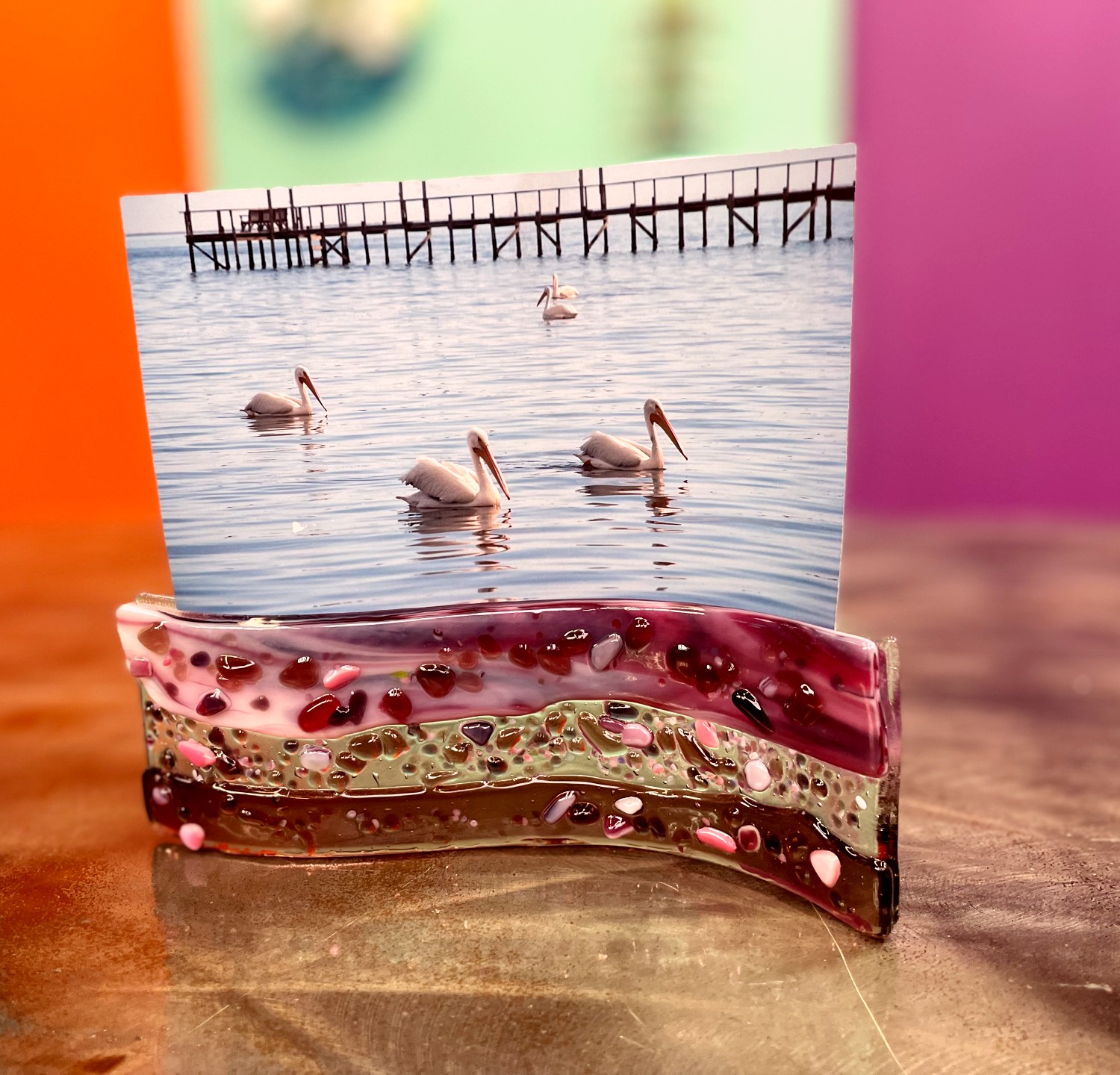 Beyond the Pocket Vase
198
198 people viewed this event.
In this class, "Beyond the Pocket Vase!", Ilene Barnett will show us how to create all these beautiful items! During the course we will be using her patterns, as well as cover how to use your own patterns! In this intriguing course you will learn how fun and easy it is to create several types of art pieces using fiber products in a unique way. We will start off by creating a free standing curvy photo holder that can be used for pictures, recipes cards, or keepsake cards. Then we will use a similar process with a different mold to create table card holders used in events. We will then move on to creating one of a kind pocket vases, by using odd-shaped glass that you may have in your stash. Finally, a new take on the pocket vase, never before seen, to display your air plants and succulents. We will be going over the various kiln schedules and fiber products needed for these projects, as well as several design ideas. We look forward to having you join us!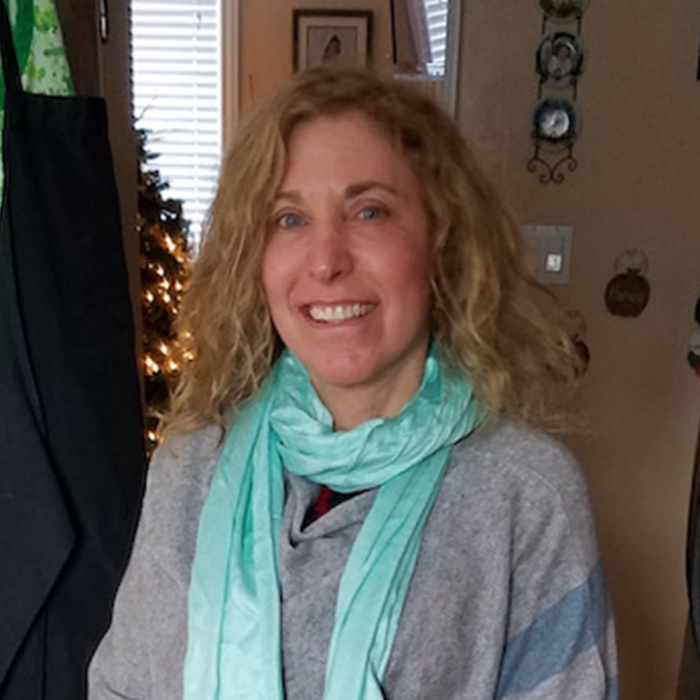 About our Instructor
Ilene Barnett
I have been working in glass since 2006 when I created my first stained glass panel and became completely enamored of the material and process. Continuing my explorations in glass and desiring more freedom in design, I quickly moved on to kiln-forming, also known as fused glass or warm glass. I enjoy working with the myriad choices of color, transparency, and texture to create my unique and cheerful pieces. There is a partnership between myself, the glass, and the kiln in order to achieve the final result of a colorful, textural, and luminous piece that can be enjoyed every day.
My goal for each piece is that it evoke a sense of joy, whimsy, and wonder in the viewer, feeling that the glass itself is the perfect medium to convey this lightness of spirit. With this goal in mind, I have used the process of kiln-forming to create my colorful and whimsical art and décor pieces. Taking inspiration from nature and from the qualities of the glass itself, I enjoy fabricating pieces that are rich in color and texture. I make functional items such as ring dishes, centerpieces, platters and bowls, and holiday décor, as well as sun catchers, sculptures, and wall art. I've been represented by several galleries, including the Utah Museum of Contemporary Art gift shop. I also sell my items at local craft fairs.